Govan Partick Footbridge transported
You are here
Govan Partick Footbridge transported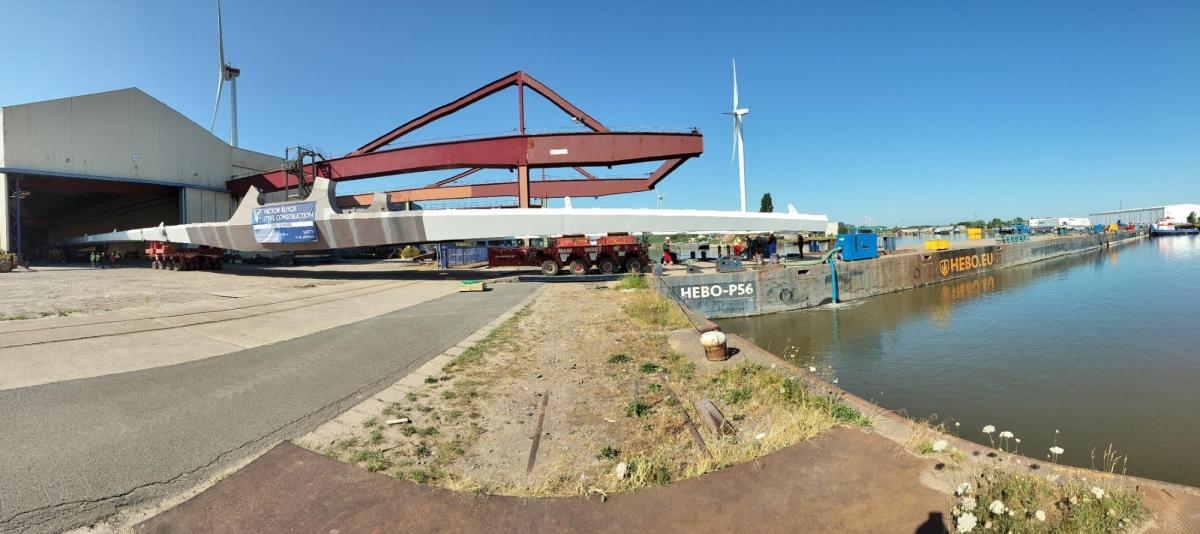 Wondelgem, Belgium & Westdorpe, Netherlands - Important milestone for the Govan Partick Footbridge project. The deck of the moving span of the bridge, measuring 95 m in length and weighing 290T, has been fabricated in our workshops in Eeklo and Wondelgem since September 2022.
On Saturday 08th of July, we transported the bridge out of the workshop in Wondelgem. The slender structure was supported on SPMTs at three positions along the length of the bridge. During a blockage of the canal, we moved the bridge section onto a transportpontoon by means of a RORO operation. The bridge remained supported on the SPMTs during the river transport towards the pre-assembly area in Westdorpe.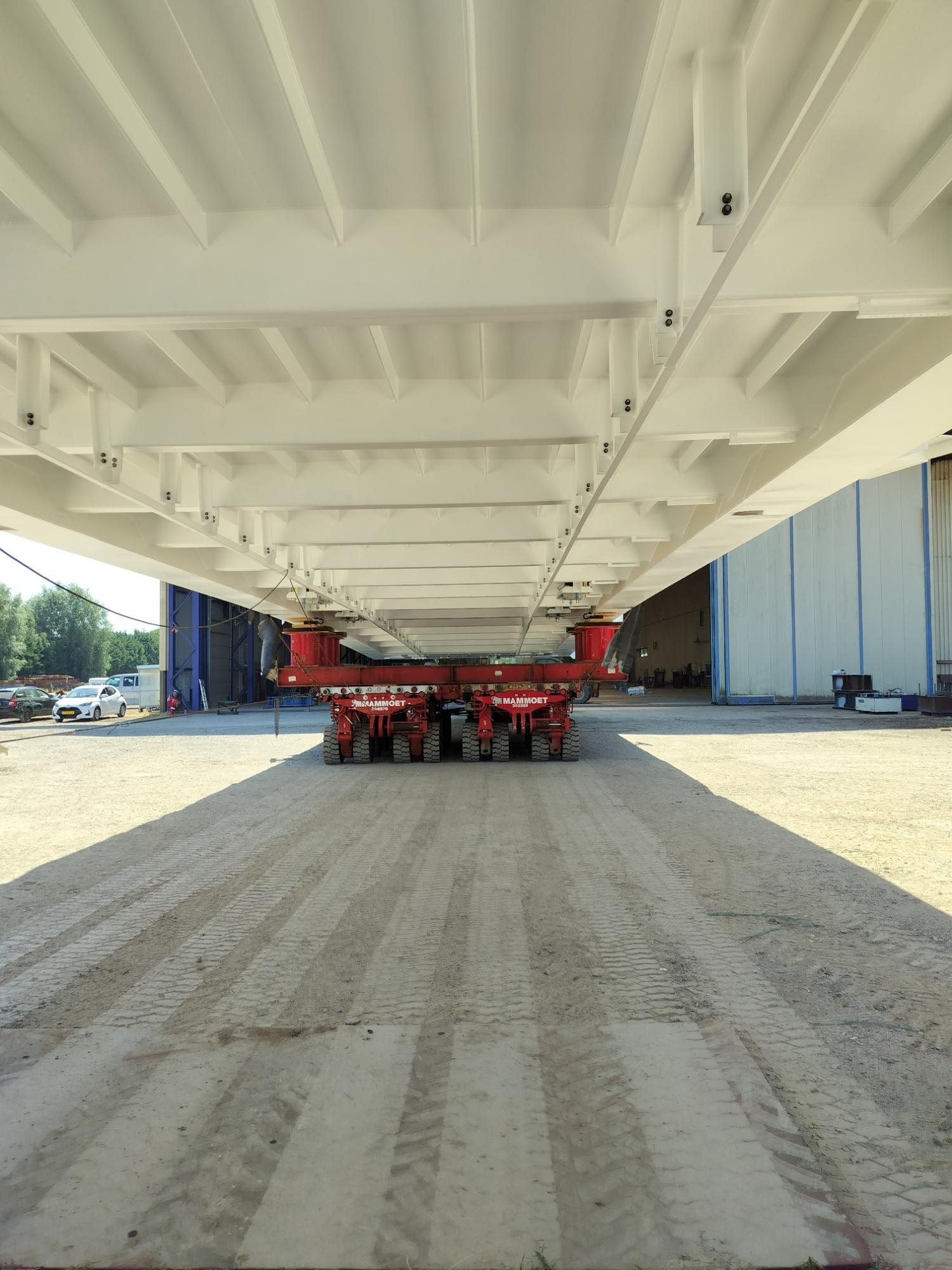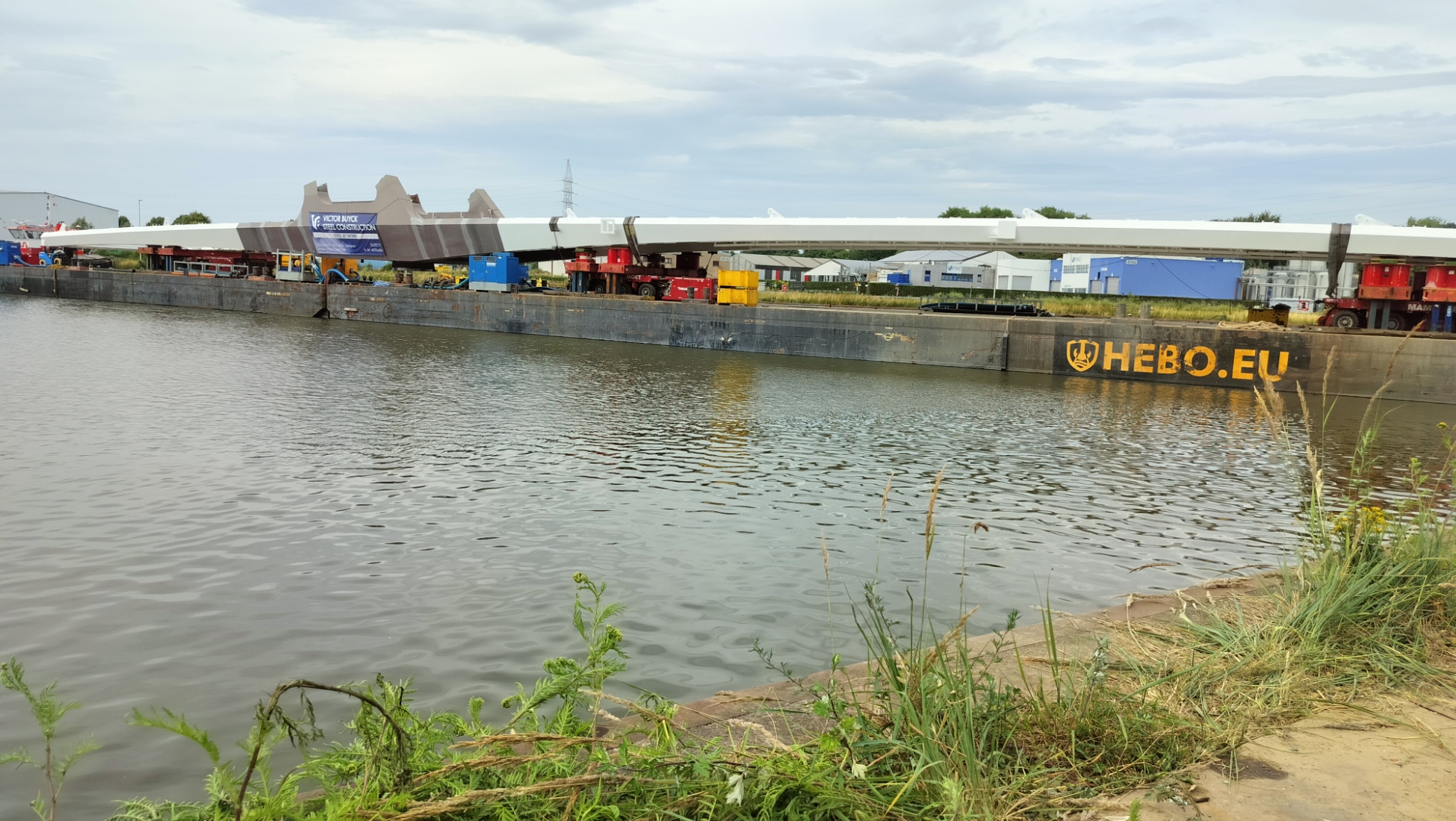 The bridge was succesfully unloaded and placed on its temporary supports in Westdorpe on Monday 10 July. We continue the works in Westdorpe to install and weld the pylon to the moving span. Next, also the concrete ballast will be poured and the installation and tensioning of the stay cables will be done prior to delivery to site in Glasgow.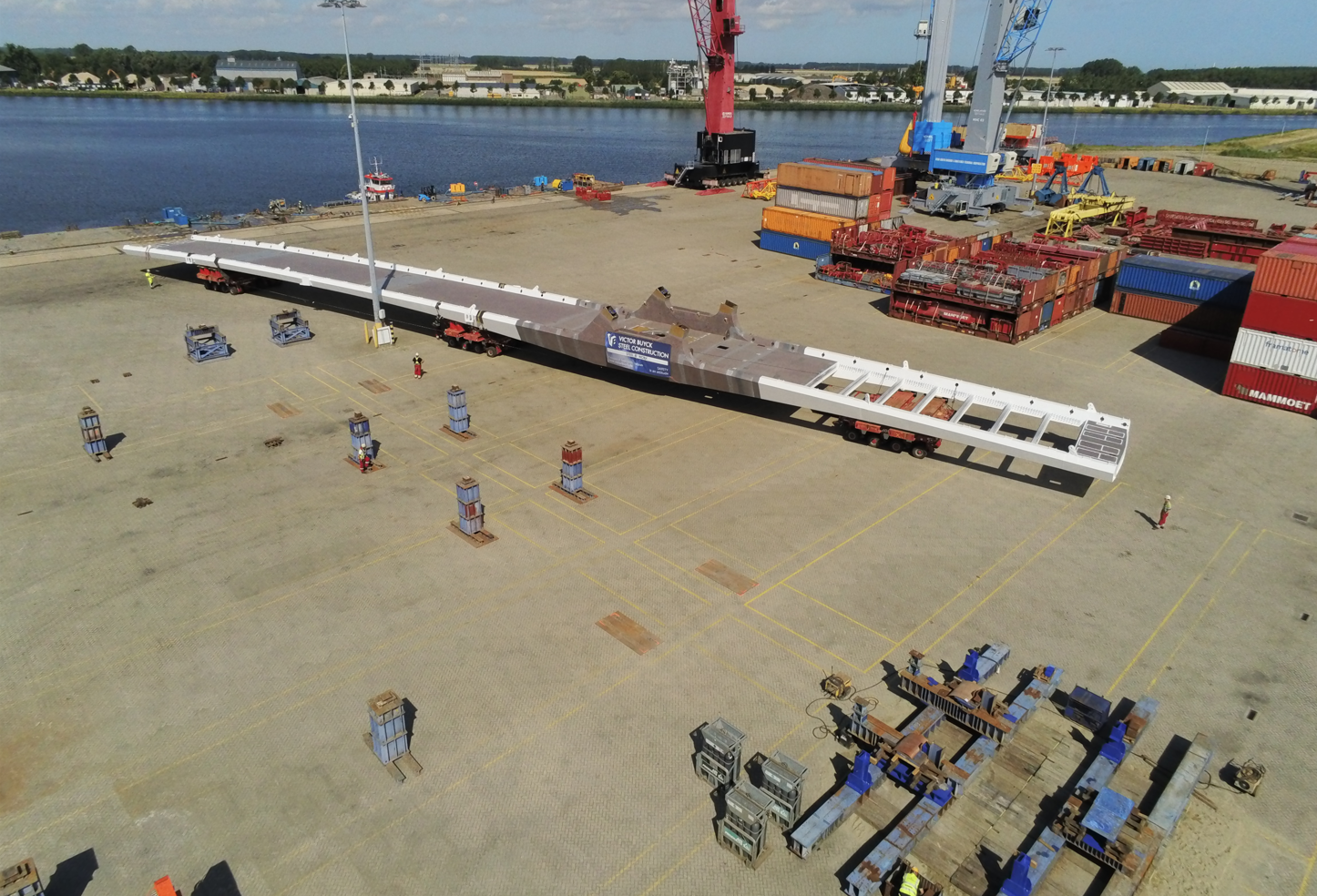 Victor Buyck Steel Construction fabricates and installs the Govan Partick Footbridge over the River Clyde in Glasgow. The Main Contractor is Farrans Construction for Client Glasgow City Council.