Next structure installed in Northern Ireland
You are here
Next structure installed in Northern Ireland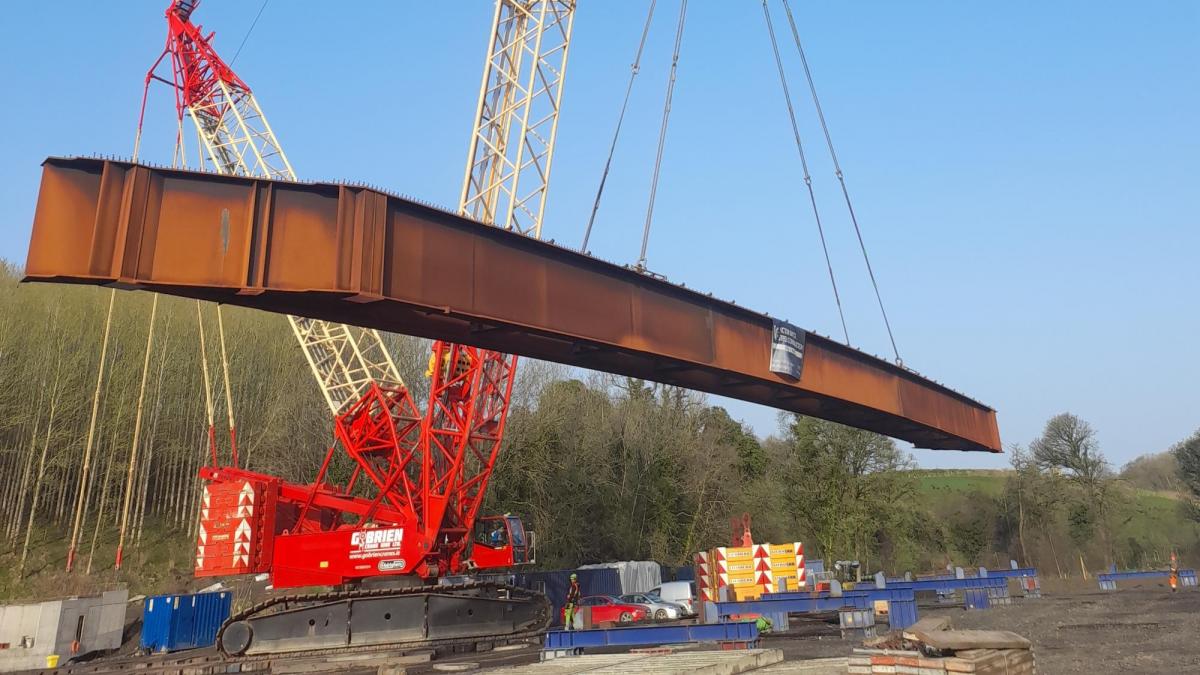 Drumahoe, U.K. -  Victor Buyck has installed the next structure (S07) as part of the A6 Dungiven To Drumahoe Dualling Scheme.
The bridge components were manufactured in our workshop in Eeklo, Belgium and transported to the assembly area in January and February 2021. Despite Brexit, the transport went according to programme.
On site, our erectors and welders assembled and welded the components into three complete braced pairs, each braced pair being 60 meters long, 2.2 meters wide, 2.1 meters high and weighing 100 tonnes.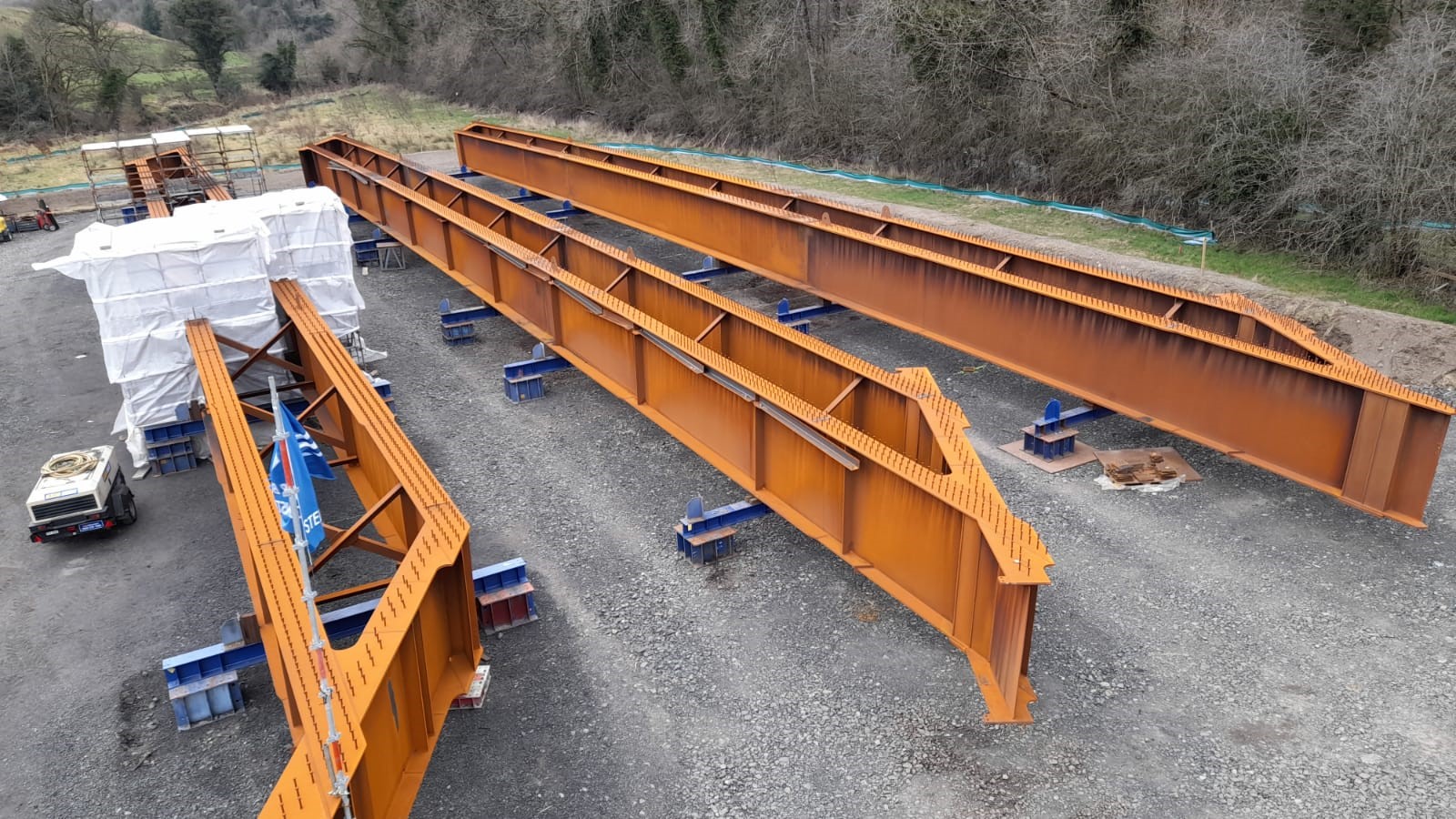 On 30 March we attached the first braced pair to the crane and performed a test lift. On 31 March 2021 we could then immediately start at 8.00am with the first lift. Also the second braced pair was installed on the same day. On 1 April we installed the third and last braced pair. At around 12.00pm the operation was finished succesfully. The installation is done with a CC2800-1 crawler crane that picked up each braced pair from the assembly area and moved the bridge part to the final location.
In the next couple of days our erectors will install the bracings that connect the two braced pairs to form one large bridge structure, after which SWS JV will execute the concrete works for the bridge deck.
After the successful operation of structure S05A last summer, we are also very proud of reaching the next milestone with the installation of Structure S07.
Next appointment is in the summer of 2021 when we will install the third and final structure S05B.
---
Victor Buyck is carrying out the fabrication, transport and erection of the steel structures in the context of the A6 D2D dualling scheme:
Principle contractor: Sacyr Wills Bross Somague Joint Venture (SWS JV)
Principle designer: Roughan & O'Donovan (ROD)
Project Manager: AECOM
Client: Department of Infrastructure Northern Ireland