Schuttebusbrug wins European Steel Design Award 2021
You are here
Schuttebusbrug wins European Steel Design Award 2021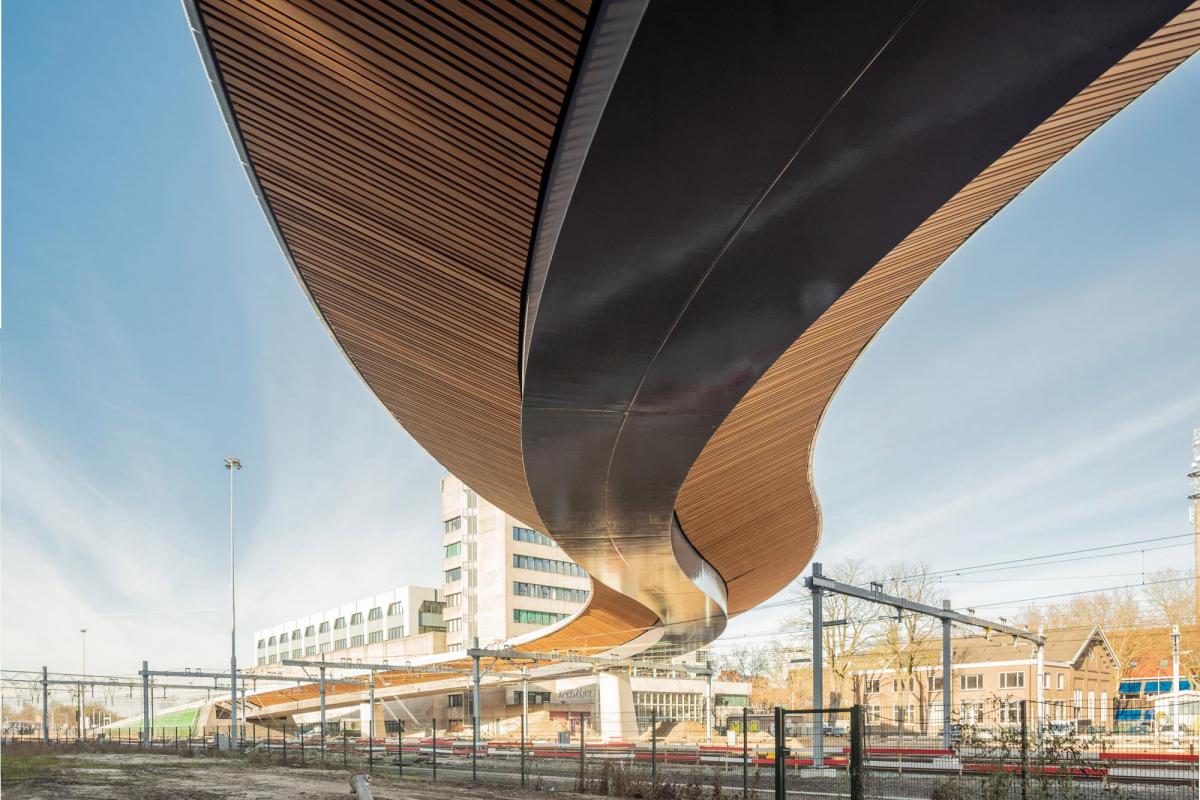 Brussels, Belgium - The European Steel Design Awards (ESDA) are given by the European Convention for Constructional Steelwork (ECCS) every two years to encourage the creative and outstanding use of steel in architecture. The awards are dedicated to the owners, the architects, the engineers, the general contractors and the steelwork contractors.
From the 23 projects submitted in total by the ECCS member associations for ESDA 2021 the international expert jury selected 13 nominees, one per country. The overall winner ESDA 2021 Laureate and a ESDA 2021 Special Bridge Award were then chosen out of those nominees and announced during a reception on 1 October 2021 in Brussels, in the Atomium. Further, by public voting via Facebook the ESDA 2021, Public Award was determined.
Our Schuttebusbrug in Zwolle (The Netherlands) was chosen as the winner of the "Special Bridge Award", the motivation of the jury: "The finesse of this edgy steel bridge is captivating. The new traffic mark adds with an elegant S-shape, shiny metallic painting of the main beam and classy bamboo cladding of the deck a playful aspect to an otherwise busy urban space. What looks so wavy elegant and light requires extraordinary engineering skills to design for torsional strains and to build for heavy traffic loads above the rail tracks."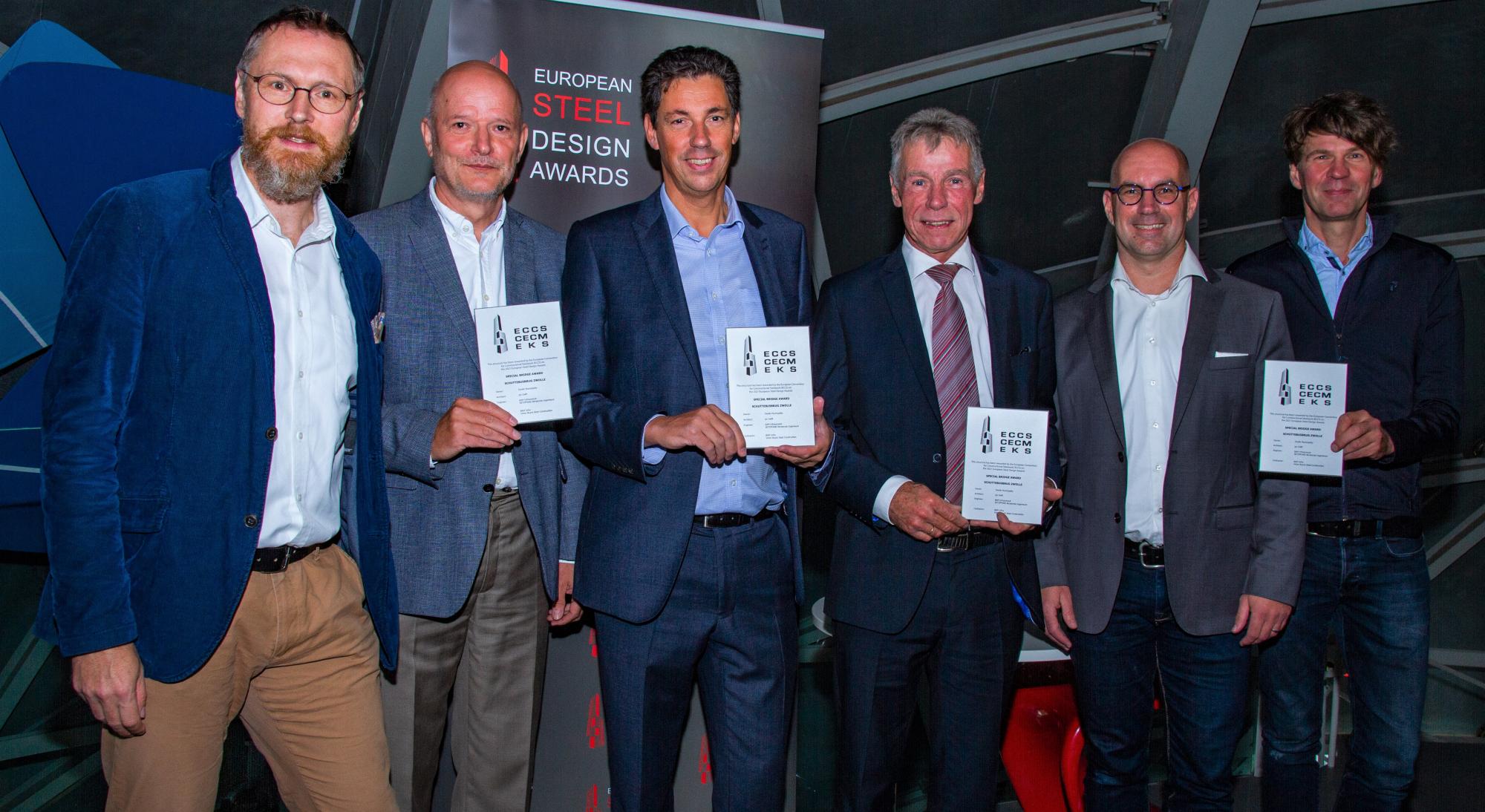 We are off course extremely proud of this recognition and we would like to take this opportunity to thank everybody involved in making this happen.
---
Owner: Zwolle Municipality
Architect: ipv Delft
Engineering: BAM infraconsult & Setzpfand Beratende Ingenieure
General Contractor: BAM Infra
Steelwork Contractor: Victor Buyck Steel Construction
External link: