Successful installation of first Olskroken Bridge assemblies on site
You are here
Successful installation of first Olskroken Bridge assemblies on site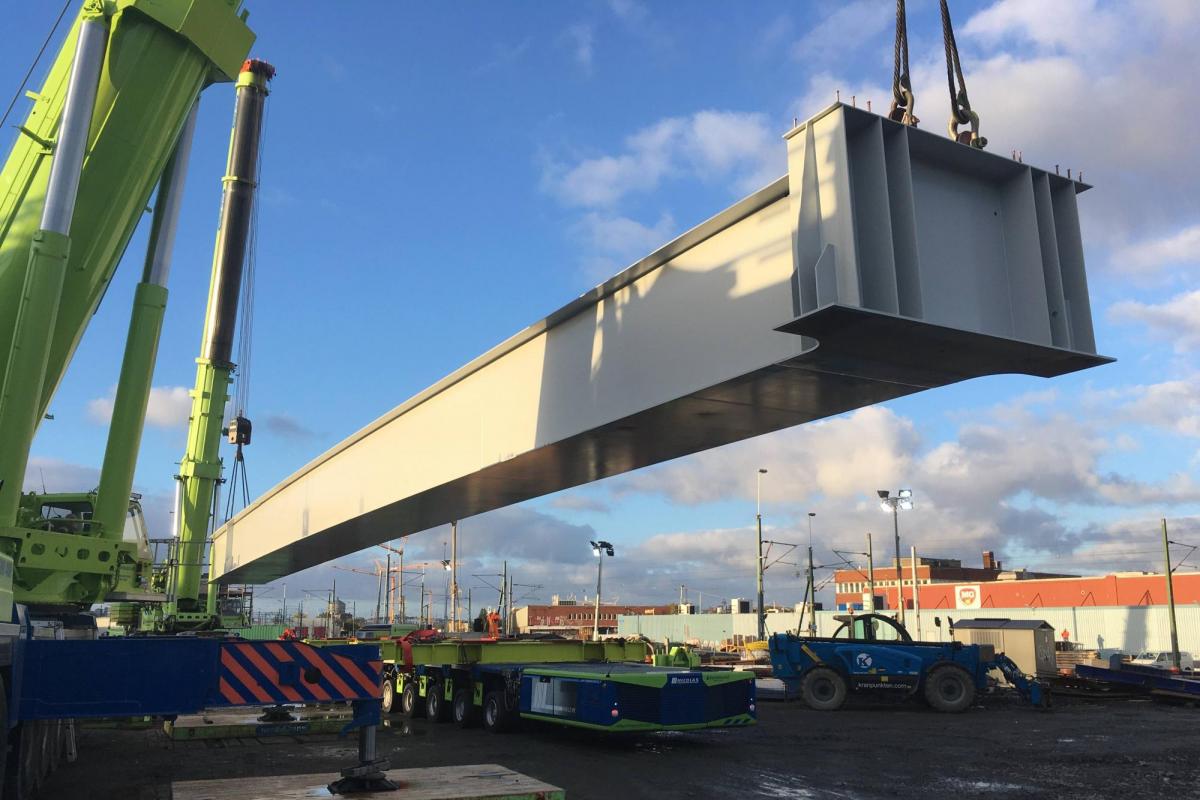 Göteborg, Sweden – End of October 2020, Victor Buyck successfully installed the first bridge assemblies of the Olskroken Bridge on the construction site.
For several months, the Victor Buyck site team had been working on the pre-assembly of 10 bridge girders, delivered to the site straight from the Belgian workshops, by welding these together to form 4 larger assemblies. After completion of the welding and corrosion protection works, it was time to move these assemblies from the pre-assembly platforms and install them in their final position.
On Friday 23 October and Saturday 24 October, a 10-axle SPMT was used to pick up each of the assemblies and drive them to the lifting platform next to the bridge piers. Two heavy telescopic cranes, each with a capacity of 500 tonnes, installed the assemblies onto temporary supports located on the concrete piers via tandem lifting operations.
Mission accomplished, thanks to a good preparation and a flawless execution by the team on site!
The installation operations were executed in close collaboration with the crane company Nordic Crane Kynningsrud and the general contractor Peab.
All works on site are carried out with strict respect of the local COVID-19 regulations.
---
End client : Trafikverket
General Contractor : Peab