Bath Quays Bridge parts delivered on site
You are here
Bath Quays Bridge parts delivered on site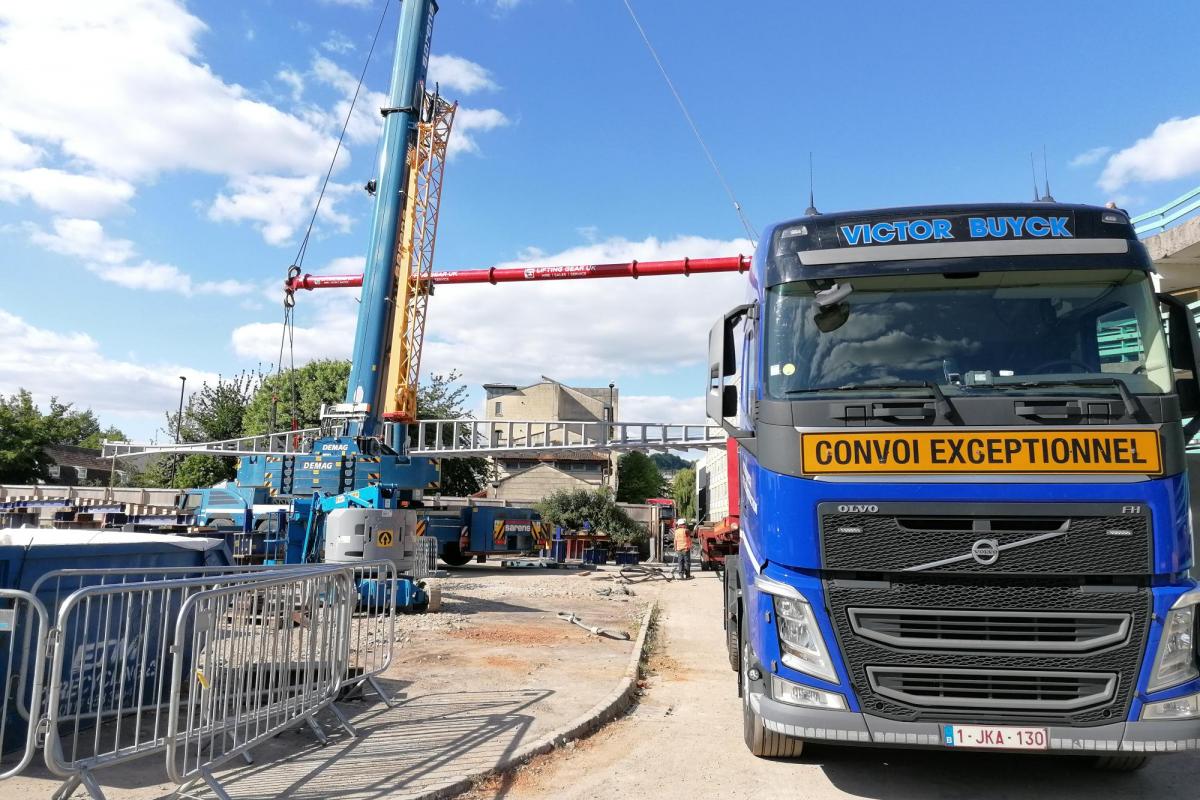 Bath, UK - The bridge pieces for the new Bath Quays Bridge have been delivered on site.
After a successful delivery of the first two bridge parts last week, we have delivered the last two bridge pieces on site this week. Each piece is about 30meters long, between 3,5 and 5meters wide and about 2 meters high. These exceptional transports have been carried out by Victor Buyck Steel Construction, together with Van Egdom.
Now that the bridge pieces are offloaded to the assembly area, we can start the site works, with various measures in place to avoid the spread of the coronavirus. The pieces will be welded longitudinally into two parts and the paint system will be applied on the welded joints.
These pieces will be installed on their final location in a next stage of the works.
Congratulations to the logistics and erection team and everybody involved with these successful operations, with this remarkable achievement during difficult times.
---
Bath Quays Bridge will provide a new crossing point over the River Avon for pedestrians and cyclists. The bridge will connect the development sites of Bath Quays North and South and enhance the connectivity between the riverside and Bath city centre. Victor Buyck is responsible for the fabrication, transport and erection on site of the complete superstructure (including parapets, timber deck, bearings, ...). The client is the Council of Bath & North East Somerset. The design is done by Marc Mimram Ingénerie and Webb Yates Engineers.