Bridge leaf fabrication for Great Yarmouth finished
You are here
Bridge leaf fabrication for Great Yarmouth finished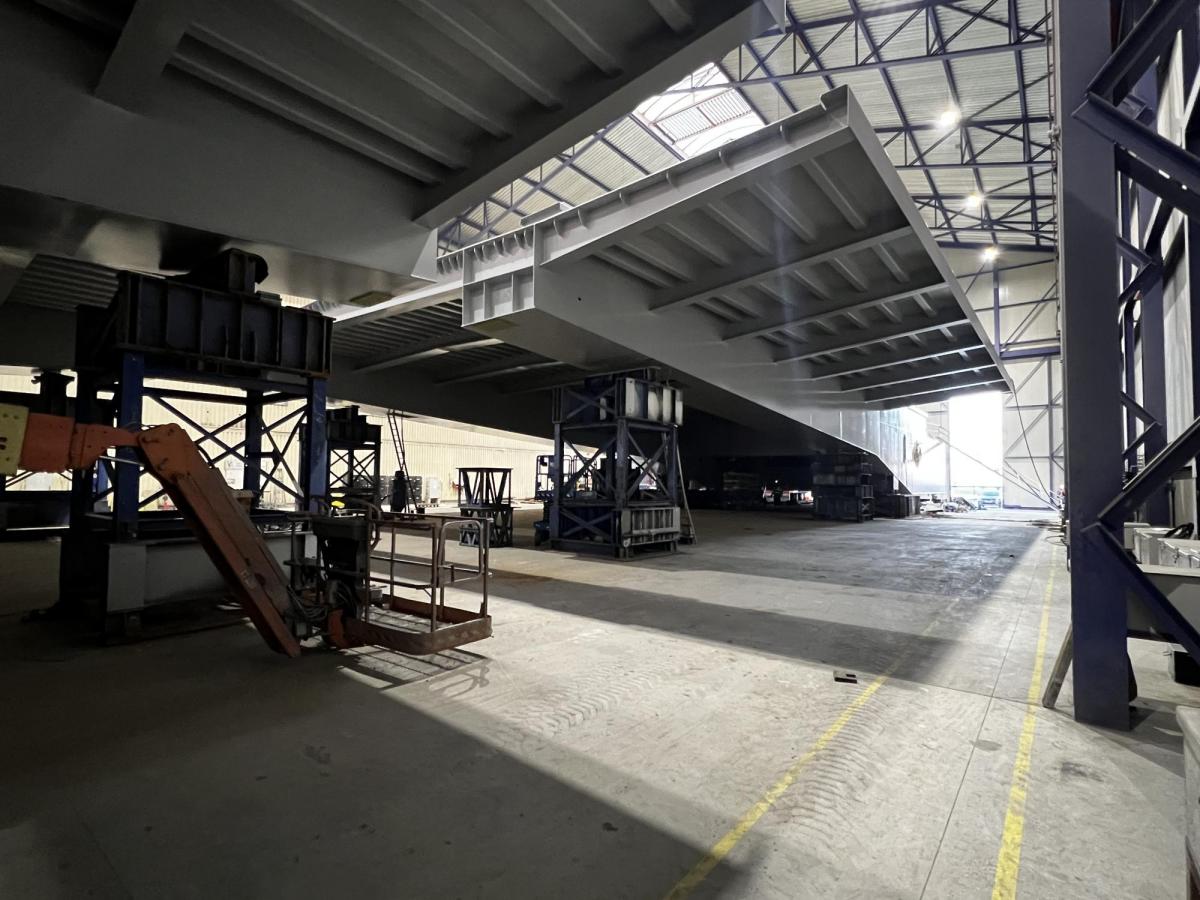 This week marks an important milestone for Victor Buyck Steel Construction as we finish the structural steelwork fabrication and corrosion protection phase on the Great Yarmouth Third Crossing project. We cwelded more than 1100 tons of steel together, to make two bascule bridge leafs, each one measuring 45m by 25m by 6m.
The bridge parts were brought in a cantilevered position inside our workshop as a trial assembly for the site conditions. The large counterweight box at the tail end of the bridge will be filled with concrete to act as a counterbalance to the cantilevered deck section. The large workshops and access over the waterway allow us to transport and install the bridge leafs as a whole, greatly reducing work on site and improving quality.
We will now move the bridge parts outside, where the MEICA contractor will proceed to fit out the bridge with the mechanical and electrical works needed to make this bridge work, ahead of the transport and installation in Great Yarmouth.
The bridge leafs will form the heart of the Great Yarmouth Third Crossing project, a £120m scheme being delivered for Norfolk County Council by main contractor BAM Farrans JV and supported by designers Roughan & O'Donovan and Hardesty & Hannover.
Can you help us find a name for the new bridge?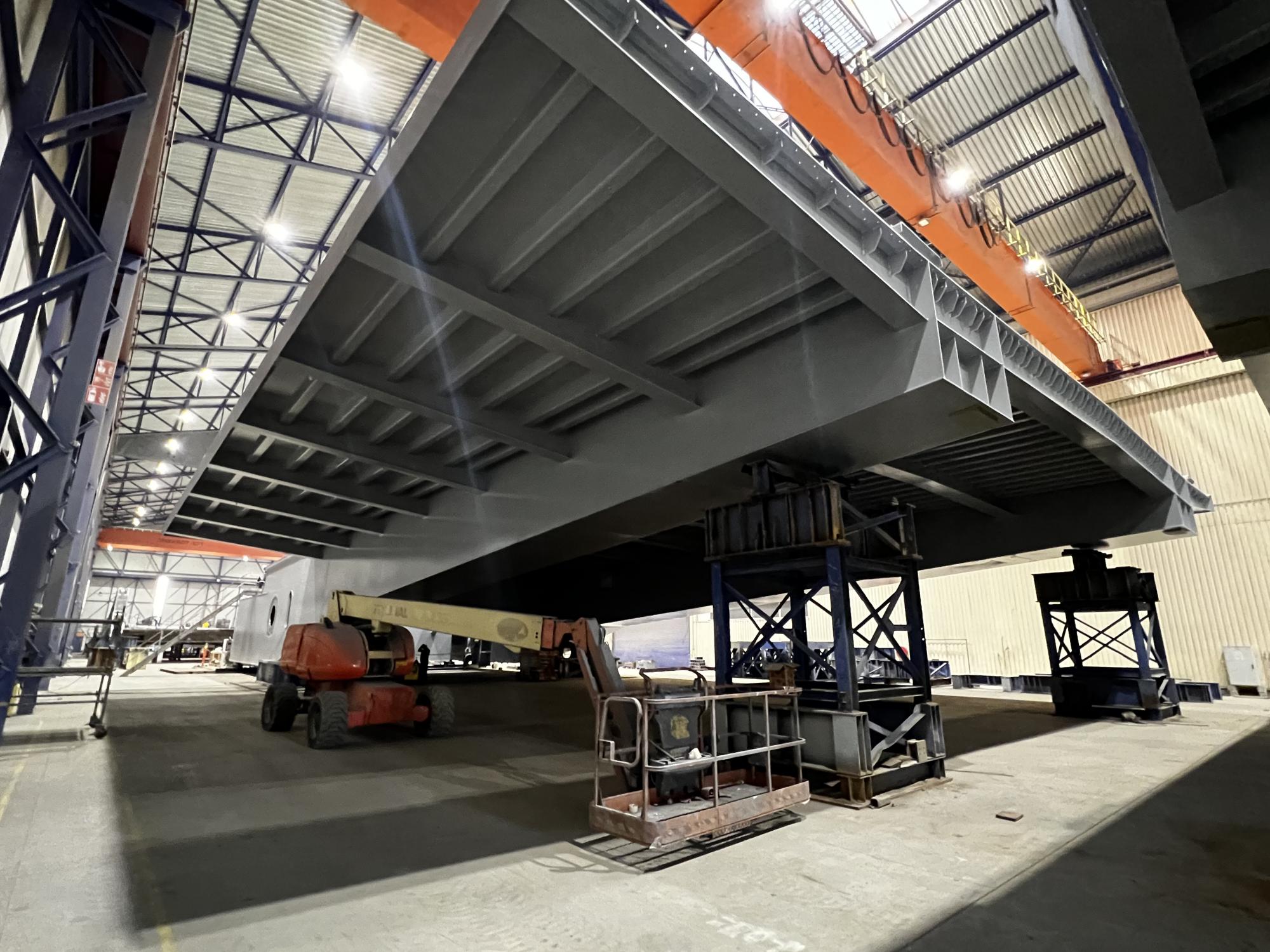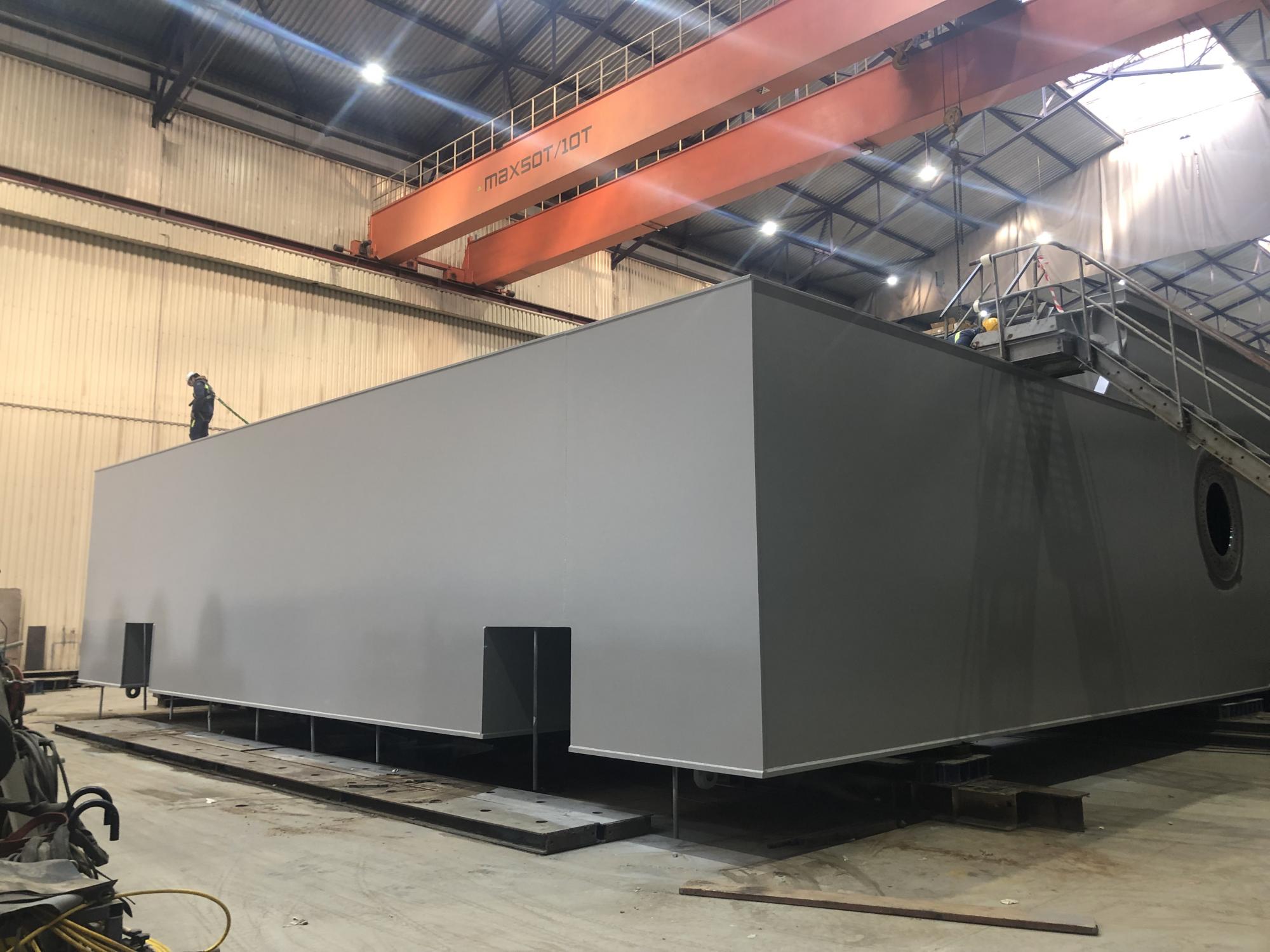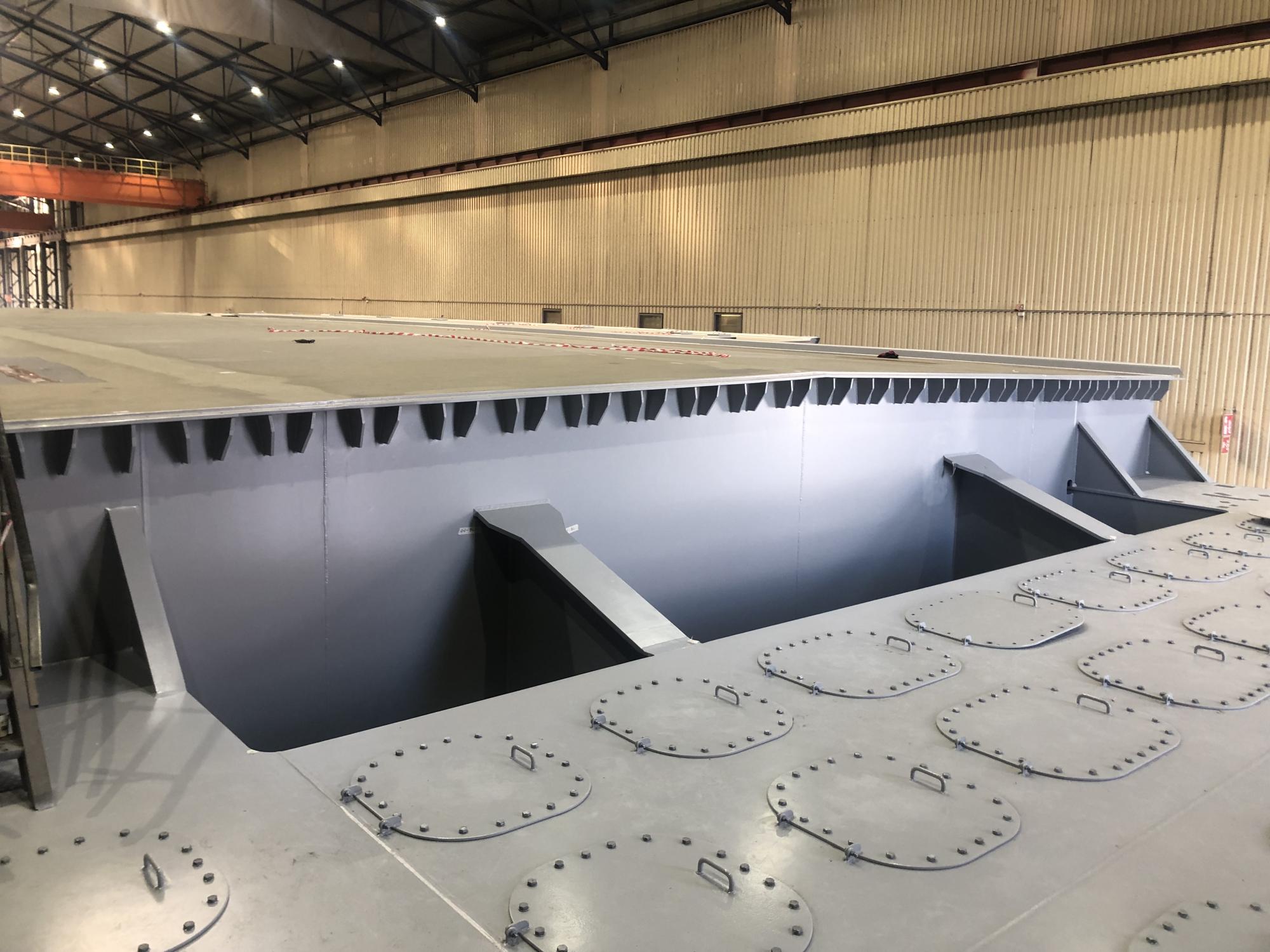 Movie clip of moving the bridge part outside of the factory: