Herring Bridge installed in Great Yarmouth
You are here
Herring Bridge installed in Great Yarmouth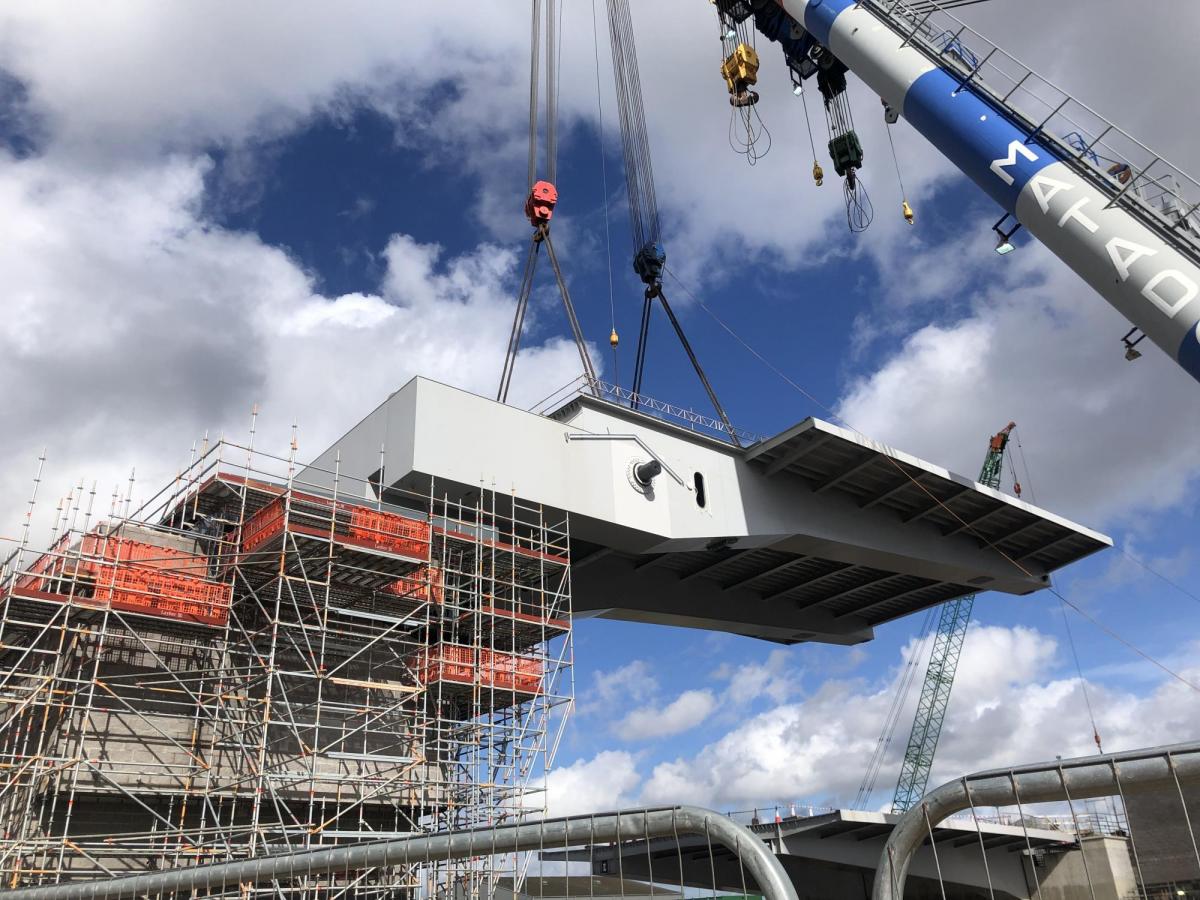 Great Yarmouth, U.K. - Last week Victor Buyck reached an important milestone on the Great Yarmouth project. Together with our partners HEBO Maritiemservice and Bonn & Mees, we hoisted the double bascule bridge into place with a sheerleg, a floating crane.
During a 72-hour blockade of the River Yare, first the East Leaf was positioned with precision in its pivot point, then the West Leaf. Finally, our team was opened the bridge leaves one by one, to clear the waterway for shipping traffic in time.
The bridge leaves will form the heart of the Great Yarmouth Third Crossing project, a £120 million project being built for Norfolk County Council by main contractor BAM Farrans JV and supported by designers Roughan & O'Donovan and Hardesty & Hanover.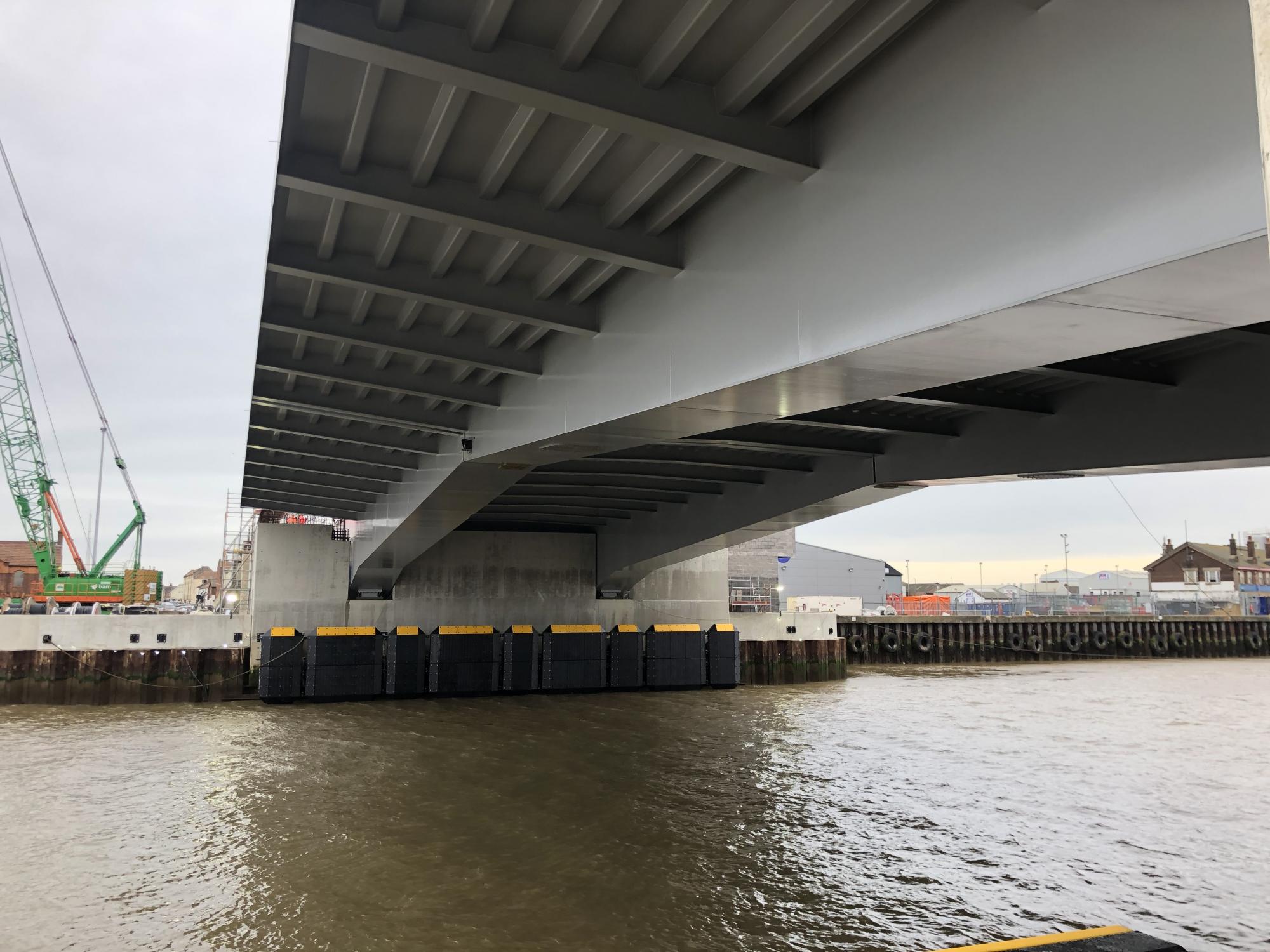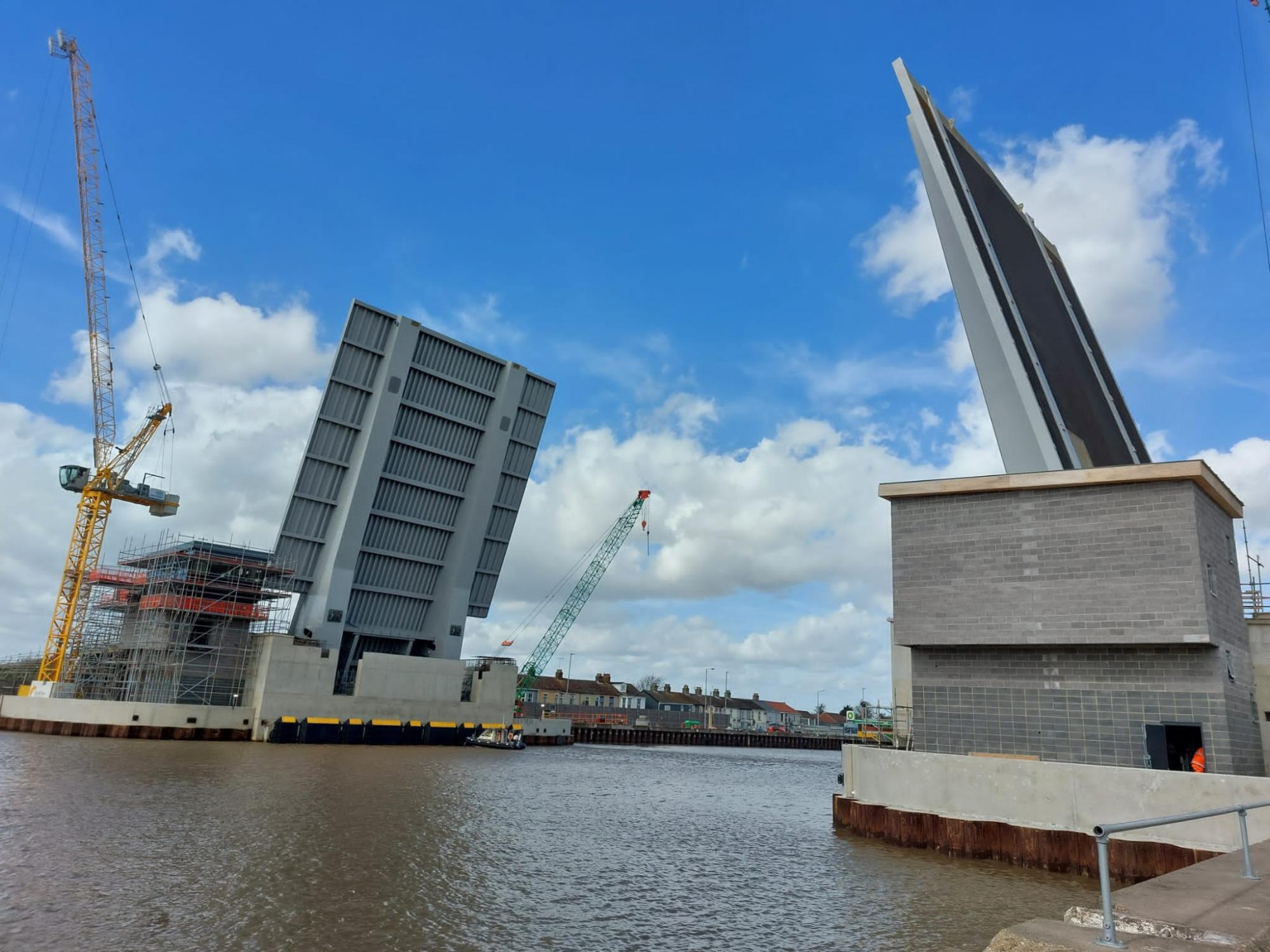 Video with drone shots: