First phase of works completed in Bath
You are here
First phase of works completed in Bath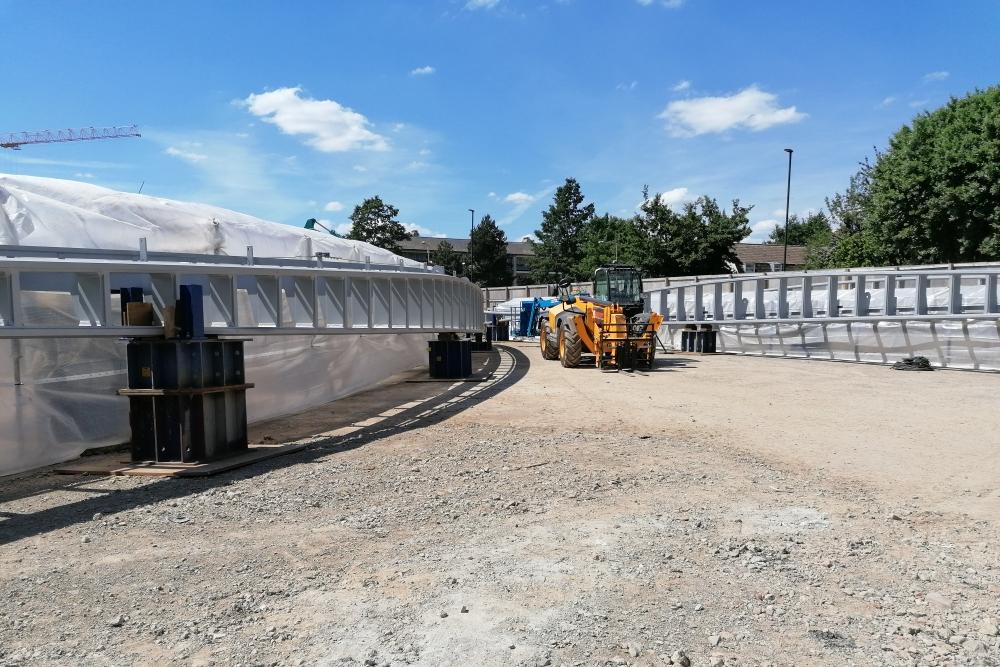 Bath, U.K. - Victor Buyck has completed the first phase of works for the new Bath Quays Bridge.
The last couple of weeks Victor Buyck has been working on the preassembly of the new Bath Quays Bridge on site. The bridge parts, that were delivered mid May, have been welded together on site to form two large bridge pieces. The welded joints have been cleaned and painted as well to protect the steel from corrosion. 
This concludes the first phase of works on site and we can continue to prepare the second phase of the works. This will include the installation of the bearings, timber deck, parapets, lighting as well as the lifting of the bridge parts onto their final location.
The substructure contractor is currently preparing the abutments and crane platforms to perform this lift.
---
Bath Quays Bridge will provide a new crossing point over the River Avon for pedestrians and cyclists. The bridge will connect the development sites of Bath Quays North and South and enhance the connectivity between the riverside and Bath city centre. Victor Buyck is responsible for the fabrication, transport and erection on site of the complete superstructure (including parapets, timber deck, bearings, ...). The client is the Council of Bath & North East Somerset. The design is done by Marc Mimram Ingénerie and Webb Yates Engineers.