New pedestrian bridge installed in Bath
You are here
New pedestrian bridge installed in Bath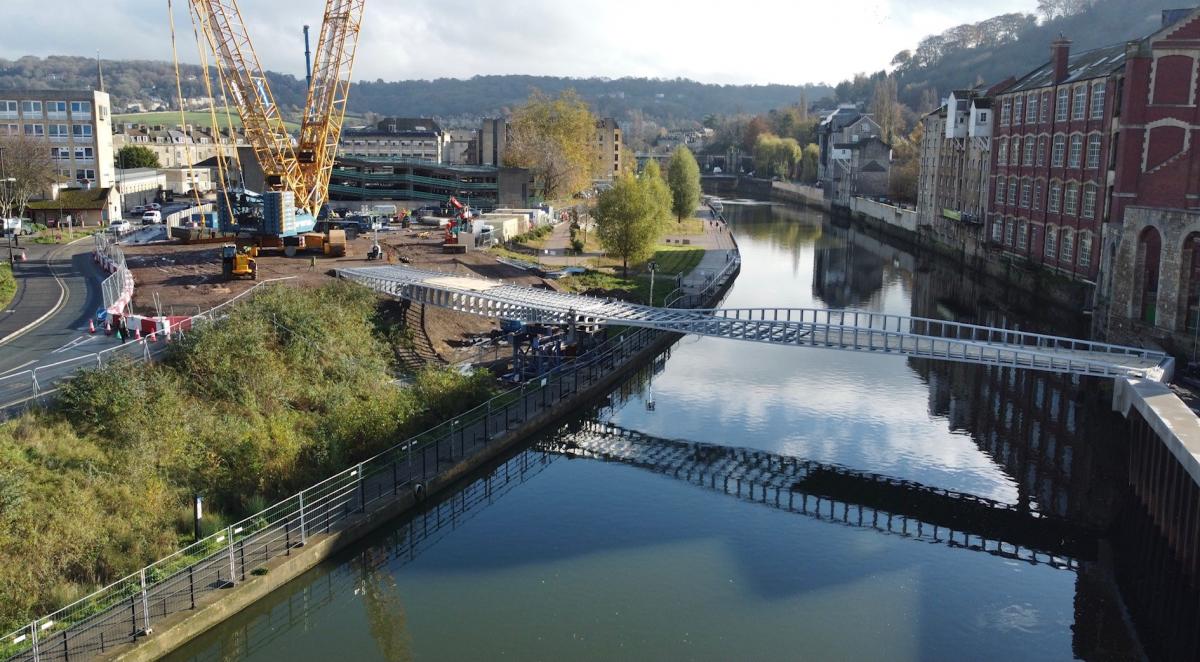 Bath, UK - Last weekend Victor Buyck installed the new Bath Quays pedestrian bridge over the River Avon.
Since the beginning of October 2020, the site team has prepared everything on site for the major lifting operation to take place. After the first phase works, the bridge sections were finished and the large 600-ton crawler crane was erected on a purpose-built foundation.
On Saturday 7 November, the northern span of the bridge deck was installed over the land during the day, a lift of 66 tons at 33.7 meters.
During the night of Sunday 8 to Monday 9 November, the southern part of the bridge deck was installed over the river during a full closure. At 8pm local time the lifting of the bridge deck could start, a lift of 60 tons at 62.6 meters. Around midnight, our erectors had connected both bridge sections and the river could be reopened to the public, 7 hours earlier than planned!
Victor Buyck has carried out the operation in accordance with the site operating procedures of the Construction Leadership Council and the legislation in force in the United Kingdom regarding COVID-19.
This operation is the result of great and constructive cooperation with our client and various partners, whom we would also like to thank sincerely.
Client: Bath & North East Somerset Council
Project Manager: Gardiner & Theobald
Architect: Marc Mimram Architecture
Engineer: Webb Yates
Supervisor: WSP
Principle Designer: Currie & Brown
Civil Contractor: BAM Construction
Partner lifting operation: Sarens U.K.